Yellowstone and beyond.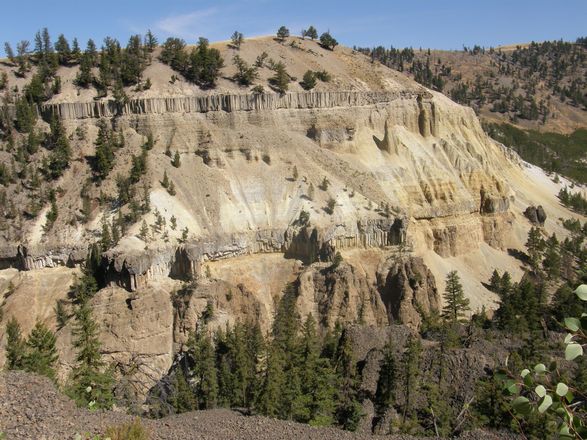 One of the huge formations in Yellowstone Park.
This is just a little closer, those fence like rock shapes intrigued me a little.
So I went a little closer.
One of the many boiling water holes.
This is a huge hill of years of deposits from the eruptions over the years,
I put this one in because it formed a rainbow. Top left.
This is the famous Old faithful, a great American symbol
These formations destroy all around them, but produce great colours.
One quite different from the usual ones.
Just a little closer.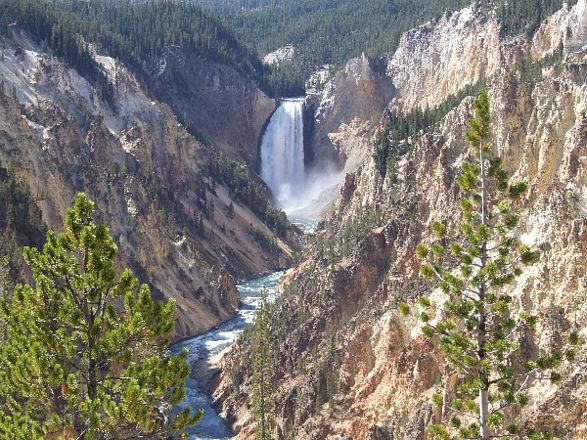 This is a terrific sight to see, the Yellowstone canyon and waterfall.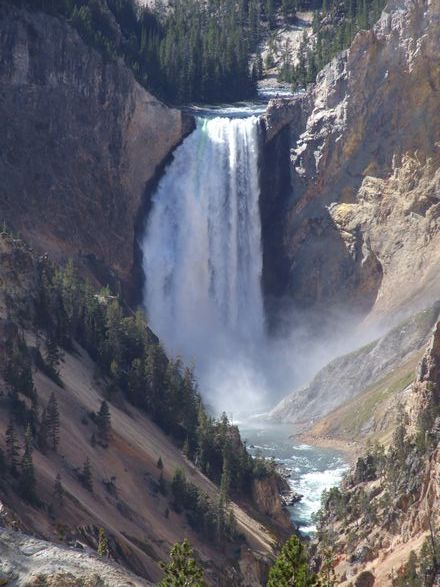 The waterfall.
These shots were taken in Banff, Vermillion lakes.
Banff
A few animals that were encountered, buffalo.
Black bear.
Pronghorn Antelope
Male Moose.
Young Mule Deer.
A mule deer.
Elk, male of course.
Male mule deer just to show that its quite at home here in Waterton Lakes Park.
The Red Canyon in Waterton Lakes Park
Waterton Lakes view. the hotel is on the hill on the left for those that were here before.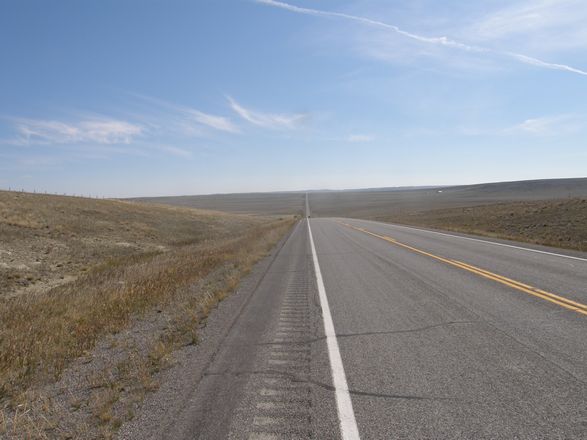 And this is a road in Montana showing have busy it is.